Welcome to Hawaii Sailing Adventures! 
Private charters to Kauai, Maui, Niihau, Lanai, Molokai, Honolulu, Waikiki, Oahu, Kaneohe Bay. The Big Island and the "unknown" islands of Hawaii. Napali Coast, Kohala Coast, Whale watch and Snorkel .
Introducing the newest addition to our Luxury Fleet. The 90 foot Doggersbank offshore Yacht with ultimate quality in Alaska and Hawaii !! 
To view, please click on "Fleet"  
New !! All in one Vacation Rental/Yacht charter Packages !!
Click here for information on prices, itineraries, private daily or weekly charters and tours
The finest fleet of economical monohulls sailboats in Hawaii.  The best luxury catamaran sailboat crewed charters in Hawaii, Luxury Power Yachts.  See "Fleet" "Hawaii" page above.
Our goal is to let you pick the type of sailing vacation and activities you want. You may be an accomplished ocean sailor or beginner. The world-famous trade winds combined with the magical, mystical Beauty of tropical island waters offer what may be the best sailing experience in your lifetime. This is the chance to share with and expose your friends or children to an incredibly memorable adventure.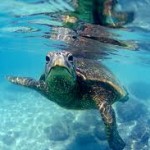 info@hawaiisailingadventures.com.
You and your partner, or family or cruising friends may want to tour the Napali Coast, reefs and beaches, to snorkel, swim, sunbathe, kayak, fish, and dine ashore. You may simply want to stay in the harbor as a pleasant charming, quiet, relaxing home base with all the cooking and sleeping amenities in a much more creative environment than a hotel or house and explore the on – island activities on a week or 2 sailing charter. Just relax or work the sails, steer the boat, on a sunset sail, whale watch, extended interisland trips or short sailing tours, sunset sail, dinner cruise. You might enjoy being pampered on a luxury sail Catamaran, monohull or power yacht with limousine or jet service, haute cuisine prepared by your chef. For the discerning, an exclusive Super Yacht. Feel what it is really like to offshore cruise in the most dramatically beautiful settings in the world. Our crewed sailing and luxury yacht charters and boat tour prices include skipper, food, fuel, gear, all other vessel costs and much more.
For Prices and Itineraries; info@hawaiisailingadventures.com
Based on Honolulu, Maui, Big Island, Kauai
luxury Motor yacht, Catamaran and Monohull sailboats to Maui, Molokai, Lanai, Oahu, Honolulu, Kauai, Big Island Hawaii and now Alaska